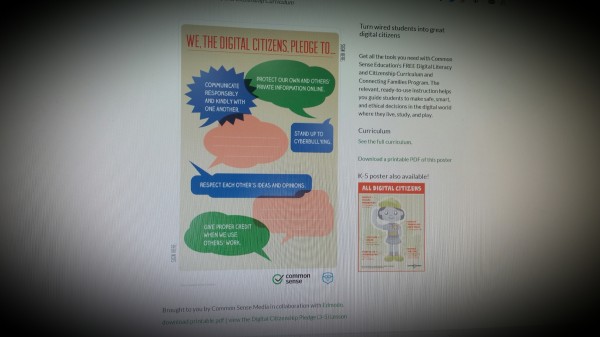 How To Take The Digital Citizens Pledge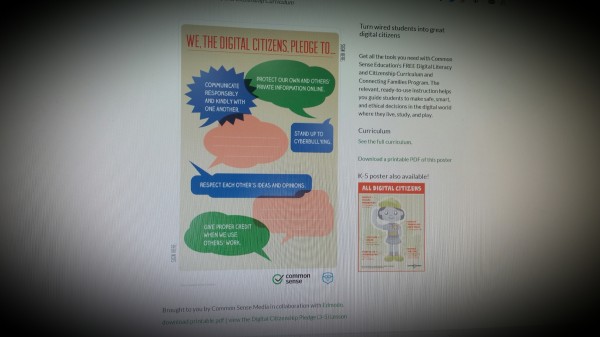 The Digital Citizen Pledge
Digital citizens pledge to...
Communicate responsibly and kindly with one another
Protect our own and others' private information online
Stand up to cyberbullying
Respect each other's ideas and opinions
Give proper credit when we use others' work.
Fill in your own!
The poster outlines the different items that your students will agree to, and even leaves some space to write in additional items that you and your class can create and agree to together. It is designed to be signed by your students and kept in the classroom as a reminder. You can download the poster here.