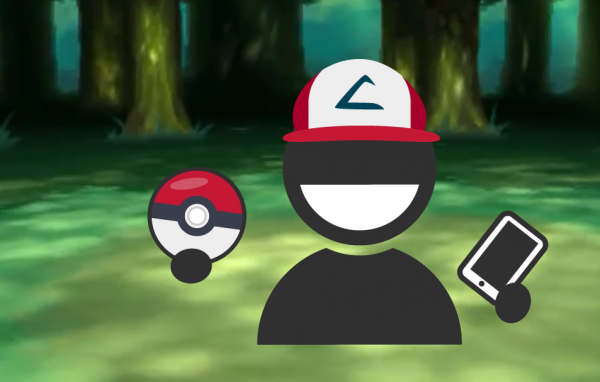 Is Pokemon Go a Safeguarding Risk?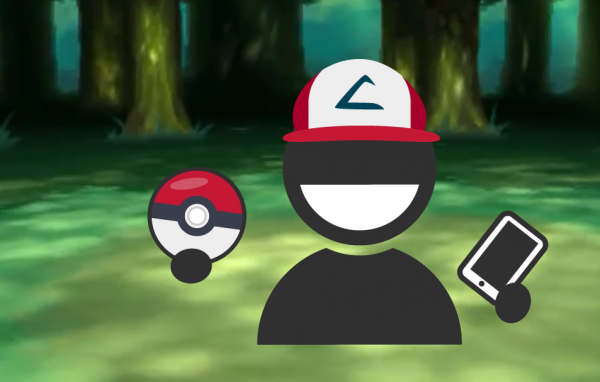 Pokemon Go is the latest socialmedia based activity to cause concern and 'put children at risk of harm.'
Guns don't kill people. People kill people.
Pokemon Go doesn't put young people at risk.. People put children at risk.
MySpace, Bebo, Ask.FM, Snapchat, Facebook, Whatsapp, KIK - all putting young people at risk, apparently.
What do each of these apps and online services have in common? Well, that would be 'people'. Socialmedia is about being social. Putting people in touch with each other and providing opportunities to interact via, virtual environments, video, text, image and sound. If we pause for a moment to reflect, then it would be clear that we need to define social and antisocial digital and physical behavior. Once we have done this we can begin to help adults model social behavior for the young people to follow. We still very much live in a world where adults frequently model antisocial behaviour and it can come as no surprise that young people will do as we do.
Pokemon Go is the latest socialmedia/game/web based activity to cause concern and 'put children at risk of harm.' and it's worth pausing for a moment to try to put risks and benefits in context.
There are daily examples of an absence of care and poor judgment demonstrated by adults and young people. We have to conclude that in most cases these people's poor judgment would manifest itself in other ways if they weren't playing Pokemon Go
Parents left toddler for 90 minutes alone to play Pokemon Go
We do need adults to model appropriate behavior if we want our children to become safe and confident digital citizens.
There are clear benefits relating to social online and face to face gaming
"A little boy in my neighborhood just knocked on our door and said 'sorry to bother you, but there's a Pokémon in your house and I need it.'" She — "of course!" — let him in.'
There are many young people who for all kinds of reasons feel uncomfortable in open spaces or among other people. Here we see a heartwarming example of an Autistic boy who has gained new quality of life through playing Pokemon Go.

Talking to strangers can be fun. Strangers are friends we haven't met yet. Teaching young people how to talk to strangers and manage their safety would seem an important skill and experience to provide for our children.
The world can be a dangerous place and, as children and adults, we must always be aware of our surroundings and avoid concentrating too much on our phone while in public areas. There are people and traffic that could be dangerous to us and we may be vulnerable to theft, assault and harm or injury.
It's important that adults and young people are respectful of public and private locations in their search for characters. 'it's surprising that the company didn't foresee that visitors to places that are dedicated to victims of the Holocaust or fallen soldiers wouldn't be interested in an increase of foot traffic from gamers hunting for a rare Pokemon.'


Some things to consider.
Stranger Danger
It's too easy and simplistic to tell our children not to speak with strangers. We all need to speak with strangers every day and some may possibly, in time, become our friends. It is reasonable to expect that, if there is a number of people gathered who are playing Pokemon Go that a conversation will begin. We need to teach our children and young adults that these conversations are ok, normal and to be expected. With this in mind we need to help our children manage these interactions, to know what is safe, and unsafe, to share and do. This takes effort and time and parents have a responsibility to help their children develop the personal and social skills to engage with other adults and young people while also managing the possible risk to their safety.
Assault and theft
Many of us have phones that cost hundreds of pounds and it is prudent to ensure that we are aware of our surroundings before showing this valuable technology in public. The streetwise adult knows to keep their phone out of sight when there is the possibility that it may be snatched from our hand. It would seem reasonable then to advise our young people to be on their guard, when searching for Pokemon characters, to reduce the opportunity for others to take their phone from them.
And finally, most of us are delighted that the young people in our care have found a reason to be outside in the fresh(ish) air, participating in physical exercise, and having fun with friends, and yes, strangers too.
There are teachers looking to harness the engagement of Pokemon Go to develop important learning opportunities around inquiry, collaboration, data and statistics, creative writing and more. Many young people will enjoy this, however a final plea would be; can we just let children have fun for a while without looking to turn every activity into a formal learning environment?
More here