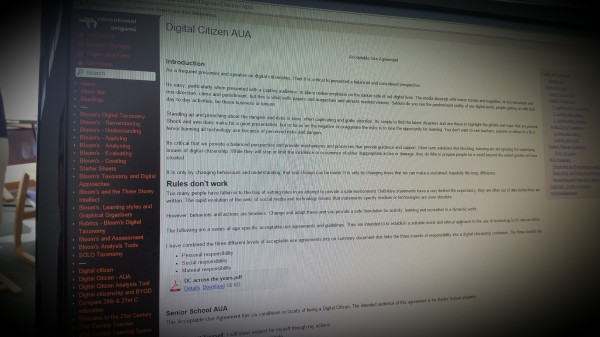 Digital Citizenship AUP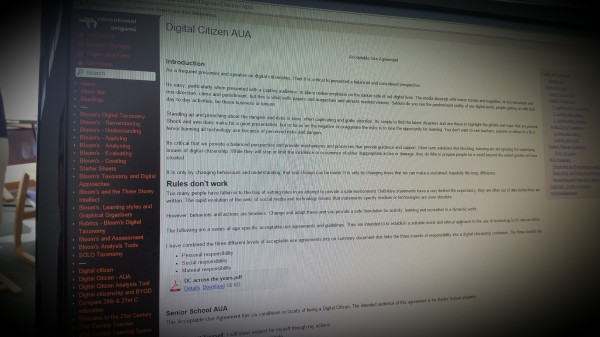 The following are a series of age specific acceptable use agreements and guidelines. They are intended to to establish a suitable moral and ethical approach to the use of technology in its various forms.
The author has combined the three different levels of acceptable use agreements into on summary document that links the three strands of responsibility into a digital citizenship continuum. The three strands are:
Personal responsibility
Social responsibility
Material responsibility
The policies and associated pages are here.