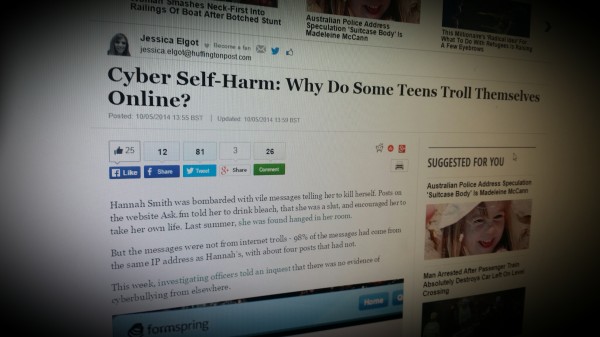 Cyber Self-Harm: Why Do Some Teens Troll Themselves Online?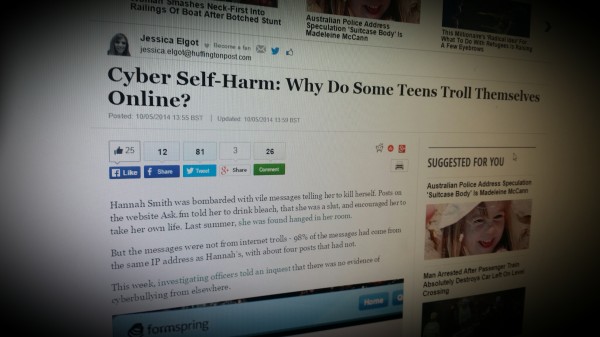 Hannah Smith was bombarded with vile messages telling her to kill herself. Posts on the website Ask.fm told her to drink bleach, that she was a slut, and encouraged her to take her own life. Last summer, she was found hanged in her room.
But the messages were not from internet trolls - 98% of the messages had come from the same IP address as Hannah's, with about four posts that had not.