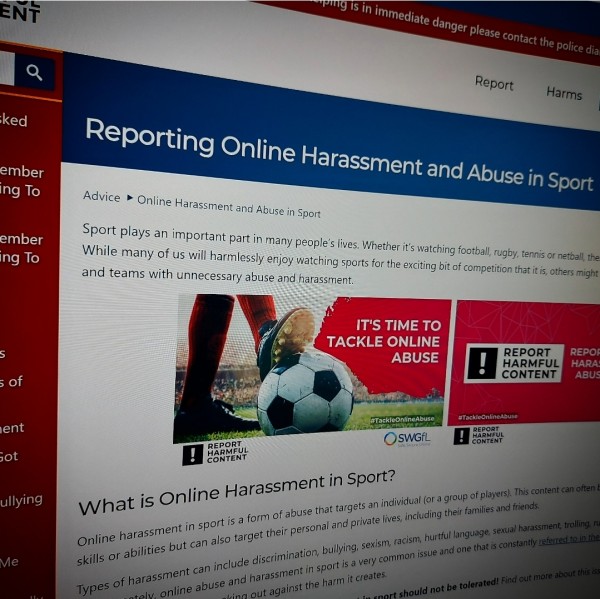 Reporting Online Harassment and Abuse in Sport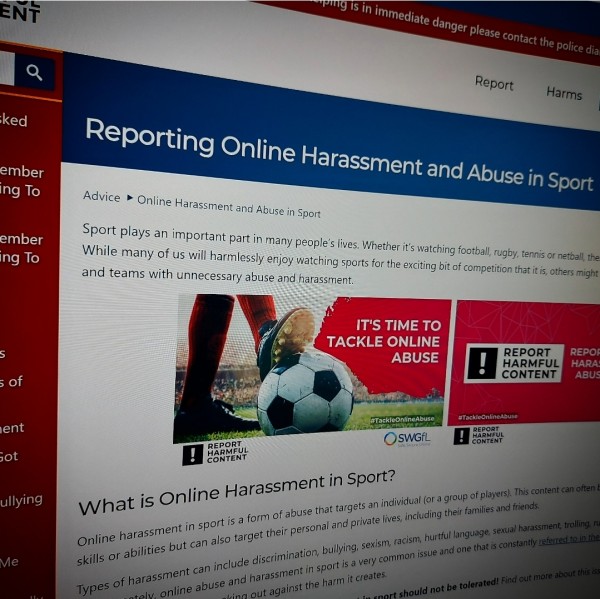 Online harassment in sport is a form of abuse that targets an individual (or a group of players). This content can often be used to mock an athlete's skills or abilities but can also target their personal and private lives, including their families and friends.
Types of harassment can include discrimination, bullying, sexism, racism, hurtful language, sexual harassment, trolling, rumour spreading and threats.