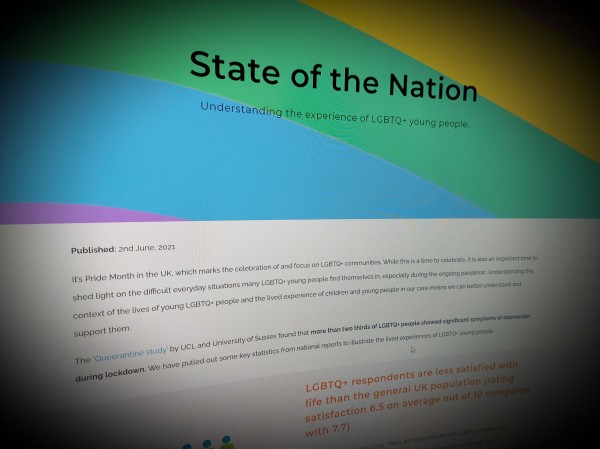 Understanding the experience of LGBTQ+ young people.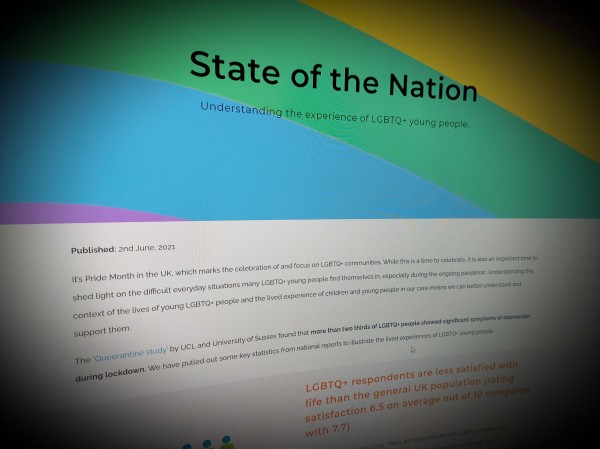 It's Pride Month in the UK, which marks the celebration of and focus on LGBTQ+ communities. While this is a time to celebrate, it is also an important time to shed light on the difficult everyday situations many LGBTQ+ young people find themselves in, especially during the ongoing pandemic. Understanding the context of the lives of young LGBTQ+ people and the lived experience of children and young people in our care means we can better understand and support them.
The 'Queerantine study' by UCL and University of Sussex found that more than two thirds of LGBTQ+ people showed significant symptoms of depression during lockdown.