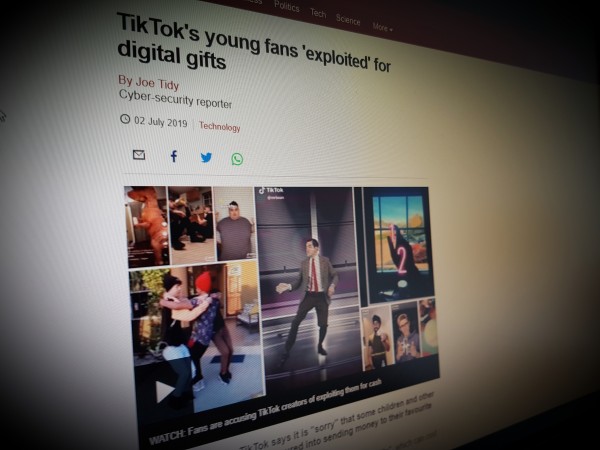 TikTok's young fans 'exploited' for digital gifts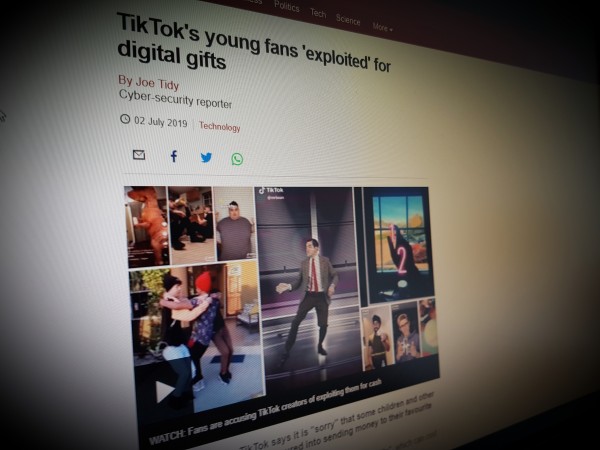 03 July 2019
Video-sharing app TikTok says it is "sorry" that some children and other young people have felt pressured into sending money to their favourite influencers on the app.
TikTok lets fans send their favourite videomakers "digital gifts", which can cost up to £48.99.
'Claire, 12, who lives in the north-west of England, sent TikTok star Sebastian Moy a £48.99 "drama queen" gift to show her appreciation for his videos.'
12 years old.
The company says it is most popular with 16- to 24-year-olds but there is evidence that many users are under 13, which is against the app's rules.
Rhys, 20 said he had spent more than £1,000 without realising it.
"Gifting on TikTok is a little bit like gambling," he said "It gets addictive. I really didn't see anything wrong with it at the time but now I don't think it's worth it.
"I have nothing to show for it.