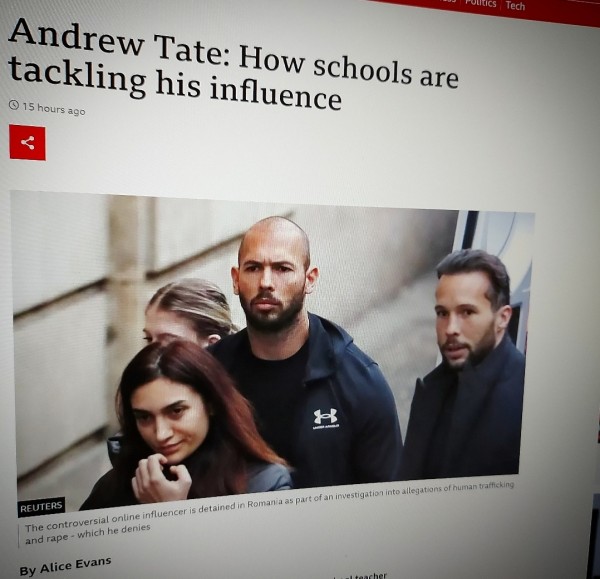 Andrew Tate: How schools are tackling his influence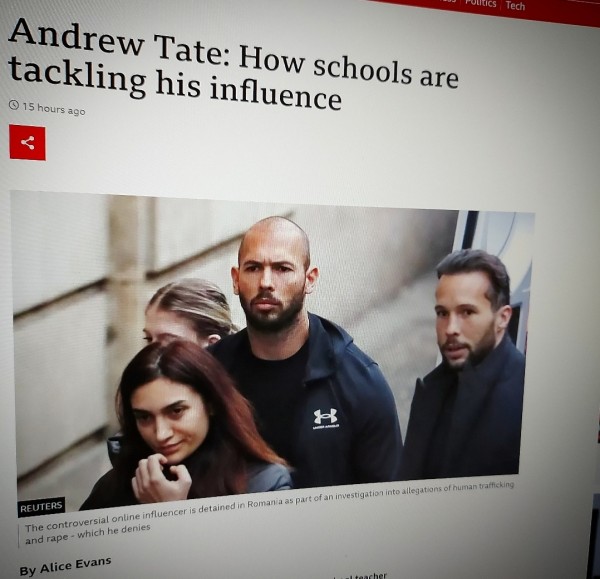 12 January 2023
Intelligent, articulate and disciplined - that's how secondary school teacher Charlotte Carson describes Andrew Tate, the online influencer who is a role model to many of the boys at her school in Belfast.
But the problem is, she says, Andrew Tate is also pathetic, insecure, and promotes "Taliban beliefs" about how to treat women.
Schools across the UK are encountering increasing numbers of pupils who admire Tate - and so teachers are having to work out how to respond.