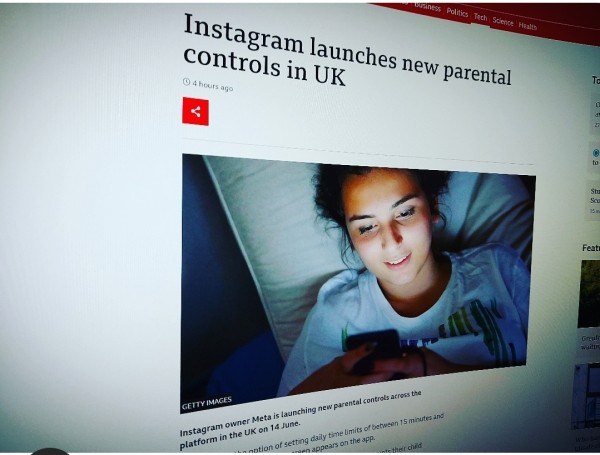 Instagram launches new parental controls in UK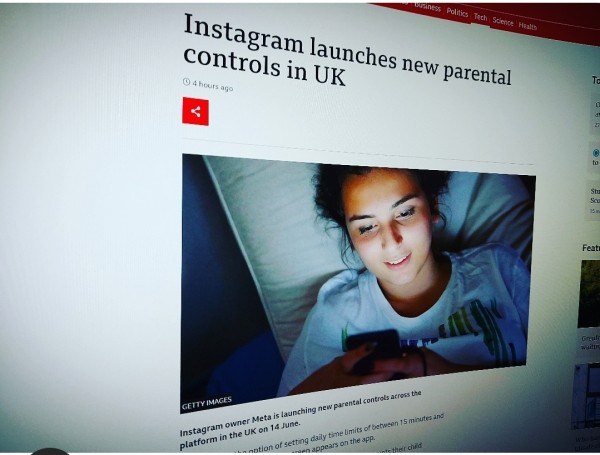 14 June 2022
nstagram owner Meta is launching new parental controls across the platform in the UK on 14 June.
They include the option of setting daily time limits of between 15 minutes and 2 hours, after which a black screen appears on the app.
Parents can also schedule break times and see any accounts their child reports, and why they did so.