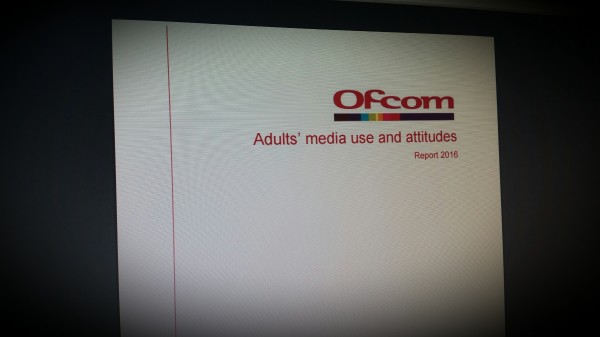 Ofcom's Adults Media Use and Attitudes Report 2016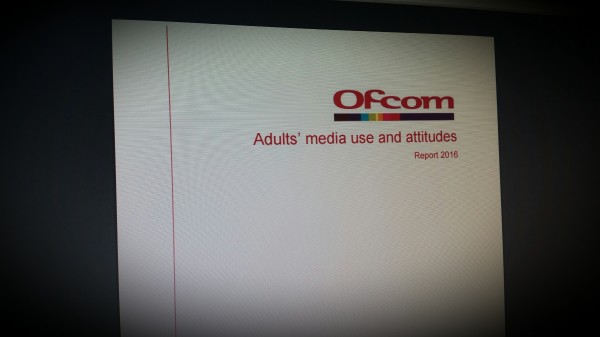 Adults' Media Use and Attitudes, provides detailed insight into media use, attitudes and understanding among UK adults aged 16 and over. It covers TV, radio, mobile, games and the internet and can be found here.
Findings include:
• a considerable rise (10 percentage points over a year to 16%) in the proportion of adults who only use smartphones or tablets to go online, rather than a PC or laptop. This indicates that these devices are not just supplementing PCs and laptops, but are starting to replace them;
• a sizeable increase (11 percentage points over a year to 42%) in the proportion of internet users who say they only use websites or apps that they've used before. This trend, which is particularly prominent in over 25s, points to a narrowing use of the internet, with people focusing on content and apps that they use regularly;
• seven in ten adults now use a smartphone, the device most used for accessing social media and the preferred device for the majority of online activities. Mobile phones have become the media device people would miss most, overtaking the television set; and
• half of adults (51%) that use search engines are not aware that the top items on many results pages are adverts or sponsored links, indicating there is a need for people to be more aware or savvy about the content they are accessing online.
Access the report here