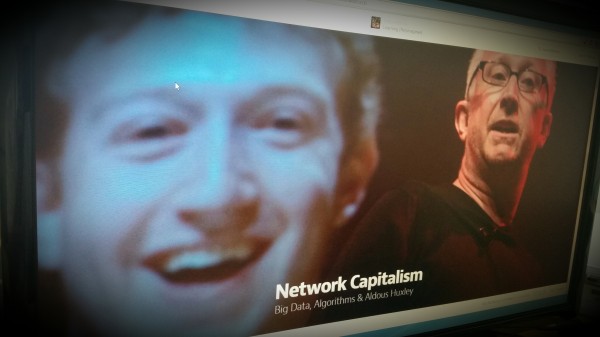 Network Capitalism Big Data, Algorithms & Aldous Huxley.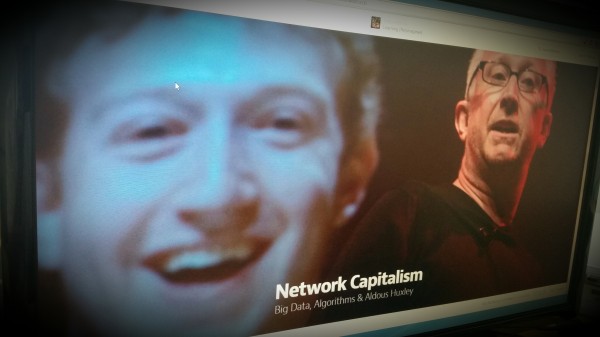 A thought provoking article by Graham Brown-Martin - keynote speaker at upcoming digitallyconfidentconference.org
When viewed through the prism of "network capitalism" Facebook's recent acquisition of WhatsApp for $19bn looks like good value.
The consensus is that Facebook acquired the company because it was fearful of losing its grip on the youth market, who favoured mobile communications, to a system that apparently their parents didn't use. And, as a theory has it, with the world shifting to mobile internet it only makes sense for Facebook to demonstrate its chops in the mobile world. This might also account for why it acquired Instagram...