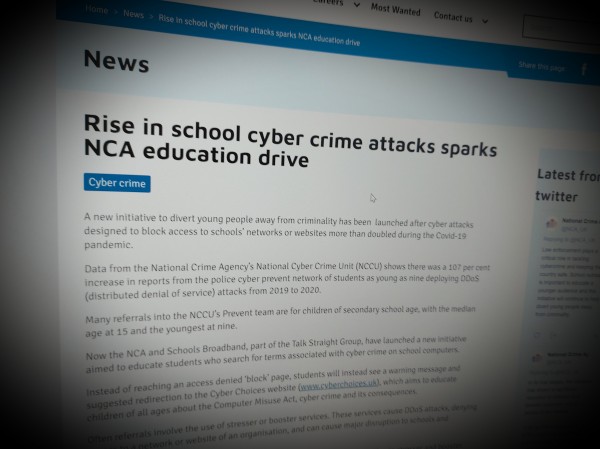 Rise in school cyber crime attacks sparks National Crime Agency education drive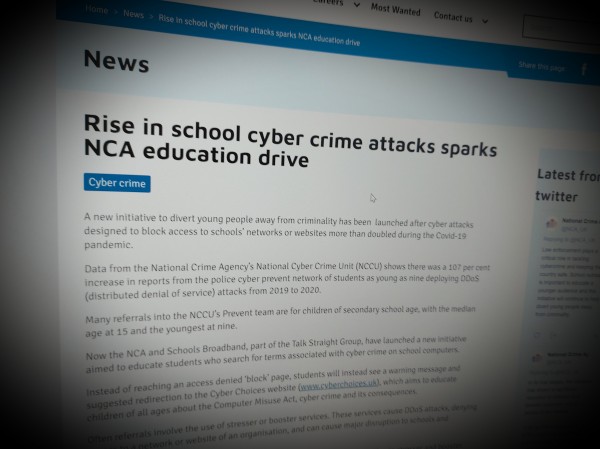 17 January 2022
A new initiative to divert young people away from criminality has been launched after cyber attacks designed to block access to schools' networks or websites more than doubled during the Covid-19 pandemic.
There was a 107 per cent increase in reports from the police cyber prevent network of students as young as nine deploying DDoS (distributed denial of service) attacks from 2019 to 2020.
Many referrals into the NCCU's Prevent team are for children of secondary school age, with the median age at 15 and the youngest at nine.