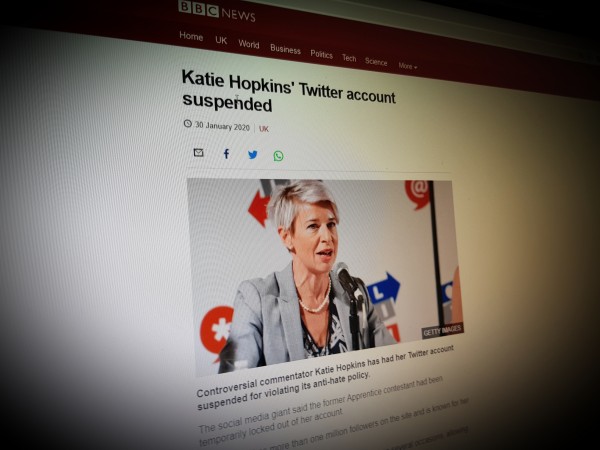 Katie Hopkins' Twitter account suspended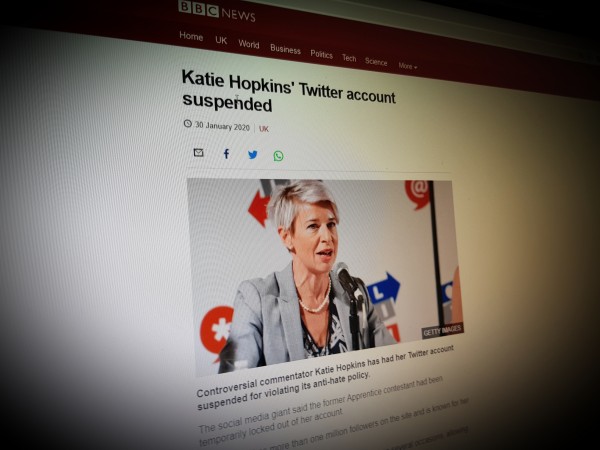 31 January 2020
When should we silence those who we disagree with?
Controversial commentator Katie Hopkins has had her Twitter account suspended for violating its anti-hate policy.
Twitter typically doesn't comment when an account is suspended.
Late last year Twitter broke its silence on why it has not blocked US President Donald Trump, who in the eyes of many has tweeted or reposted hateful comments. Twitter said it made exceptions for world leaders.