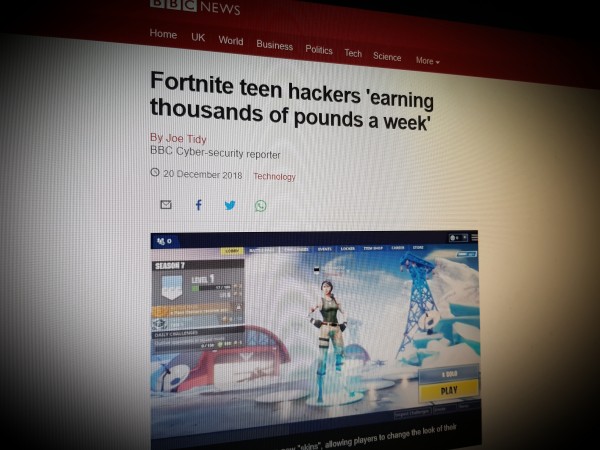 Fortnite teen hackers 'earning thousands of pounds a week'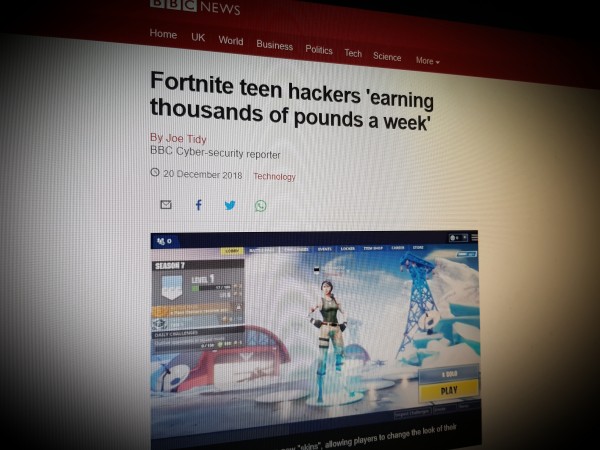 22 December 2018
Children as young as 14 are making thousands of pounds a week as part of a global hacking network built around the popular video game Fortnite.
About 20 hackers told the BBC they were stealing the private gaming accounts of players and reselling them online.
"The email said that my password had been changed and two-factor authentication had been added by someone else. It felt horrible," he recalled.
Two-factor authentication meant his account could only be accessed by entering a code sent to an email address or app registered by the perpetrator.
You can learn how to use two factor authentication for Fortnite here