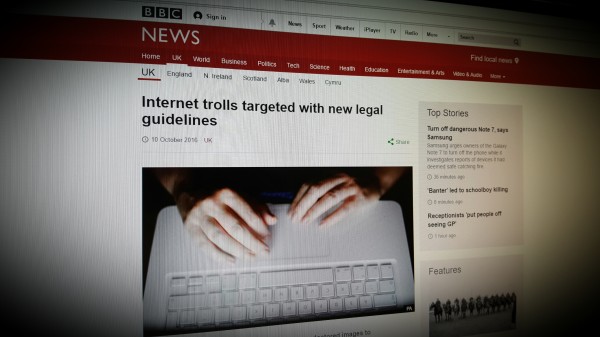 Internet trolls targeted with new legal guidelines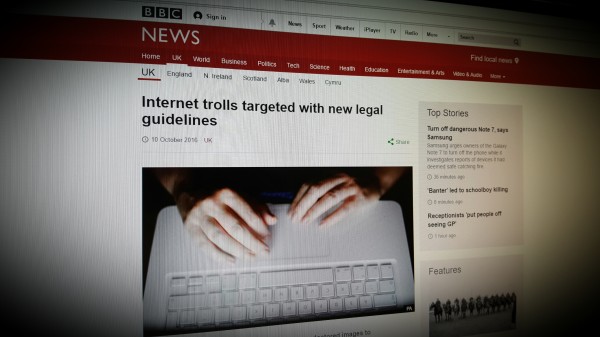 11 October 2016
Internet trolls who create derogatory hashtags or doctored images to humiliate others could face prosecution in England and Wales.
Inciting people to harass others online, known as virtual mobbing, could also result in court action, under new Crown Prosecution Service guidance.
The director of public prosecutions said it means the CPS would prosecute just as if offences occurred offline.