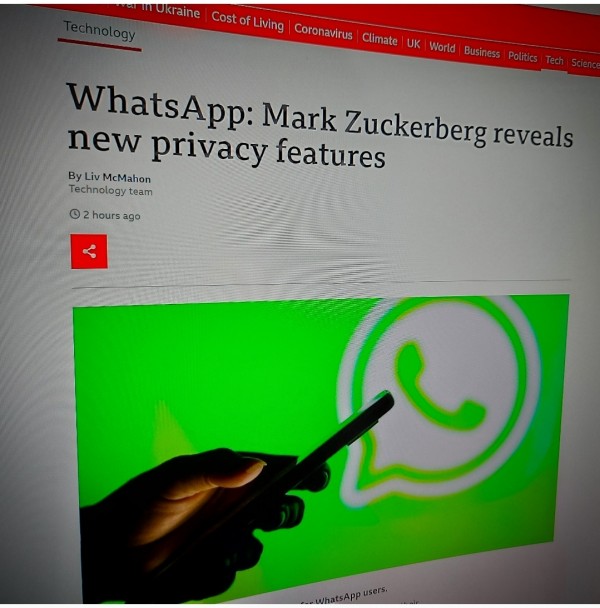 WhatsApp: Mark Zuckerberg reveals new privacy features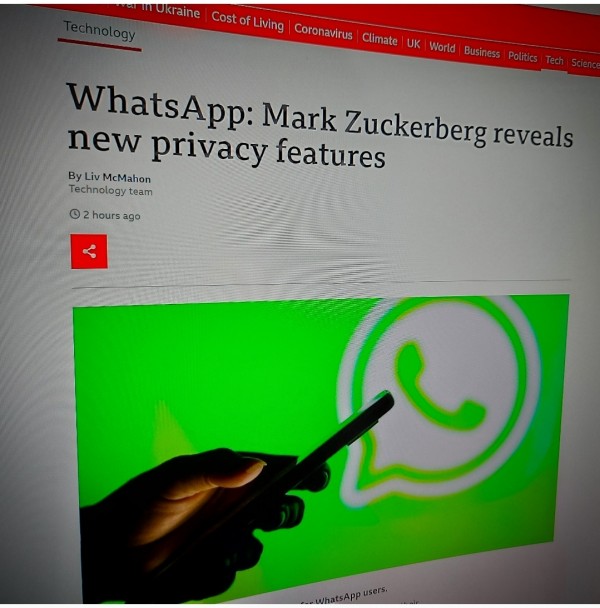 09 August 2022
Users will be able to leave group chats silently, control who can see their online status and block screenshots on View Once messages.
Meta chief executive Mark Zuckerberg said this would help keep WhatsApp messaging "as private and secure as face-to-face conversations".
It will begin rolling out the features this month, highlighting them in a global campaign, starting in the UK.