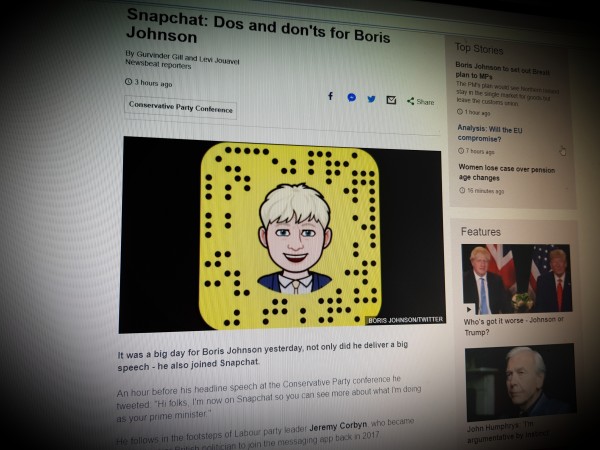 Snapchat: Dos and don'ts for Boris Johnson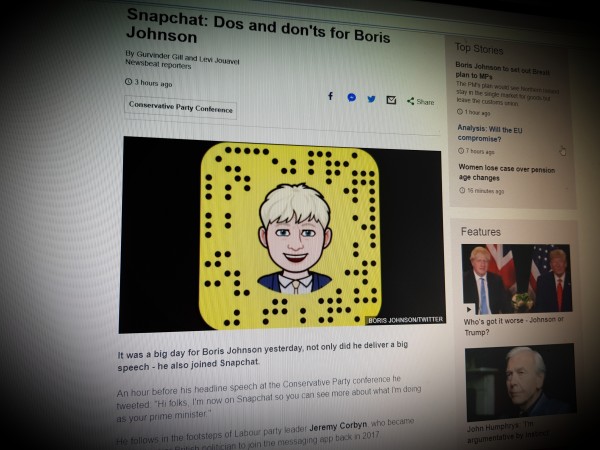 03 October 2019
An hour before his headline speech at the Conservative Party conference he tweeted: "Hi folks, I'm now on Snapchat so you can see more about what I'm doing as your prime minister."
He follows in the footsteps of Labour party leader Jeremy Corbyn, who became the first major British politician to join the messaging app back in 2017.
It's estimated that over 50% of Snapchat's users are aged under 25.
This article also includes useful and helpful online safety tips for anyone using Snapchat.